Termite Control in Idaho Falls
Termites pose a big threat to property owners across Idaho Falls. Not only are they a nuisance but if left untreated, they can cause considerable damage to your property.
Termites tend to hide in dark places such as wall voids, hollow doors, crawl spaces, and under uncured wooden decks making them hard to spot. Once they build the nest tubes, they grow rapidly and infestation is inevitable. It's estimated that termites cause damage to approximately 600,000 American homes each year!
Handling a termite infestation using DIY methods only proves expensive and futile in the long run especially if you can't identify their hideout. If you notice signs of a termite infestation, you need to enlist the services of a professional termite exterminator to prevent further damage to your property.
Colling Professional Services is your top termite exterminator in Idaho Falls. We offer timely and effective termite inspection and treatment services.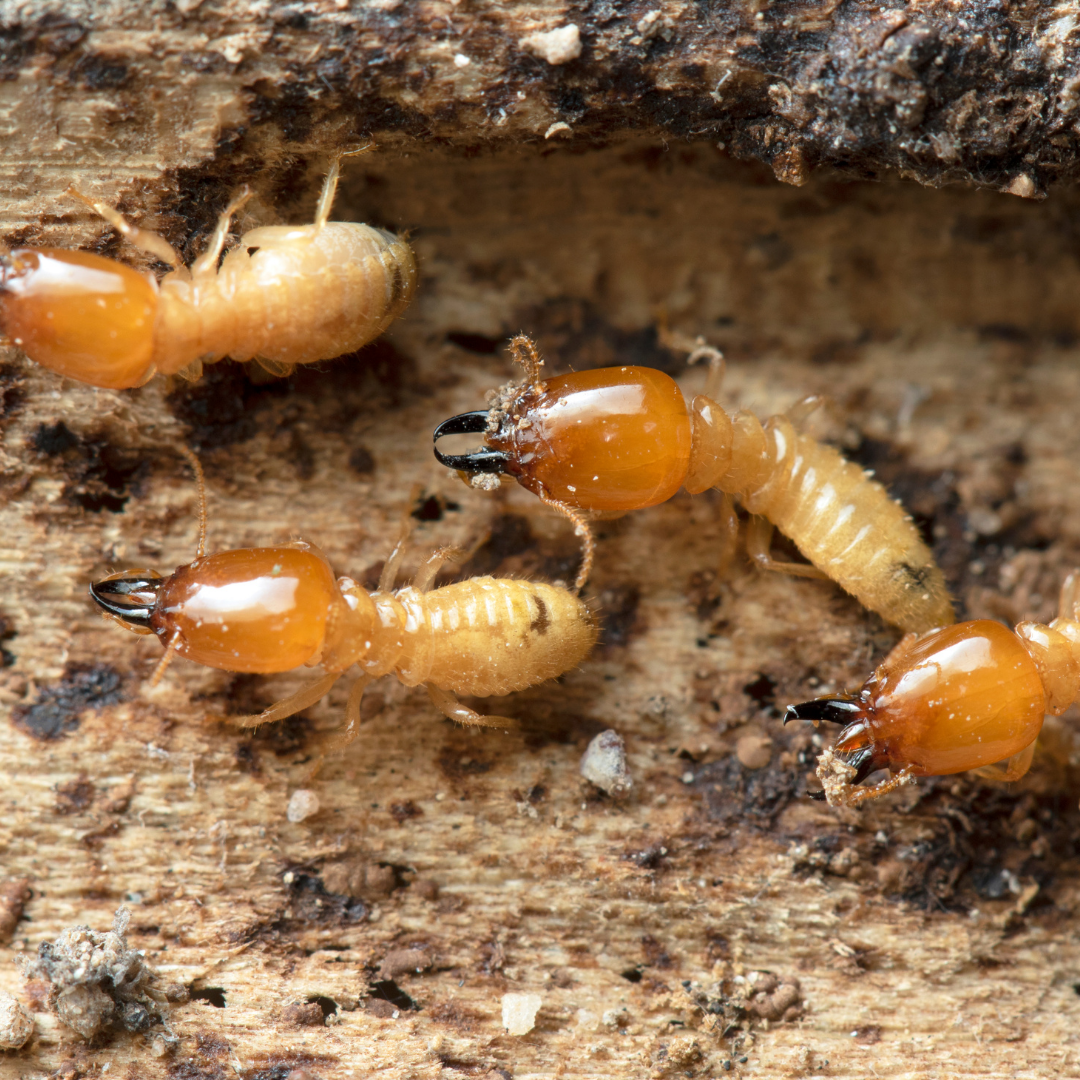 With over 18 years of experience in handling pest infestations, we have extensive knowledge on the local termite species, where to find them, and the most effective ways to exterminate them. Our customized control methods ensure the termites never come back for your peace of mind.
For more information about Termite Treatment, please feel free to give us a call.
What You Can Expect From Us
Frequently Asked Questions (FAQ's)
Contact Colling Professional Services for Effective Termite Control in Idaho Falls
When you need assistance with a termite infestation, call the trusted professionals at Colling Professional Services. We are your best chance at eliminating every single termite from your property.

Contact us today and let's help you get rid of termites.